Ring corridor structure in the atrium, wuhan art gallery is the center of the whole building, the architect to build a relatively independent multi-functional exhibition space, on the one hand can solve device sculpture exhibition of high requirements, on the other hand through four layers void space, brings to the art gallery, exhibition space, the formation of strong sense of rhythm. The top floor of shading system, free to open and close, as well as the introduction of natural light, and can resist ultraviolet ray, auxiliary lighting.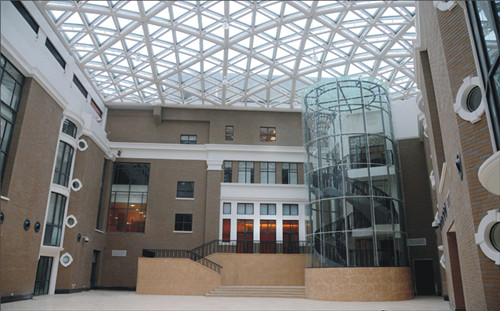 Two to three layers is given priority to with exhibition, wuhan art gallery, a total construction area of 12139 square meters, owns seven exhibition hall, exhibition hall area of 4230 square meters, the development of line the total length of more than 1100 square meters, including 3 exhibition hall on the second floor height is 8.4 meters, covers an area of 688 square meters. All activities panel and exhibition hall adopts slide rail type wall, makes the exhibition display, arrangement is more flexible, more abundant visual change.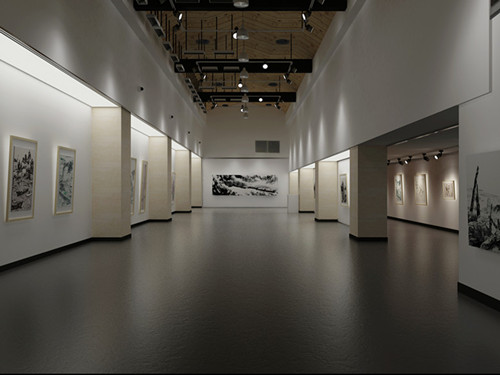 Part four layers as office space, the fifth floor of new building set up academic report. Hall facilities to international standards, conducive to large-scale foreign art exchange activities. Artists Sharon, wooden floor and bar, build relaxed and romantic breath.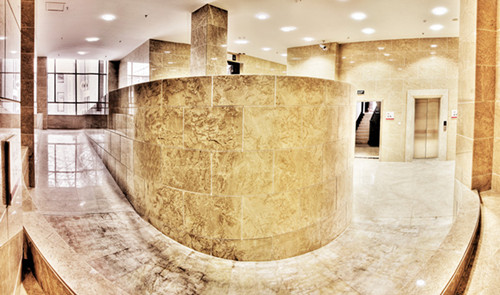 The top floor of tiantai, parasols and wooden chair, looking at the exhibition clearance, can enjoy the warmth of the sun. Art gallery, exhibition hall lighting system, adopts the imported products of the international first-class brand, can present a professional works of artistic effect.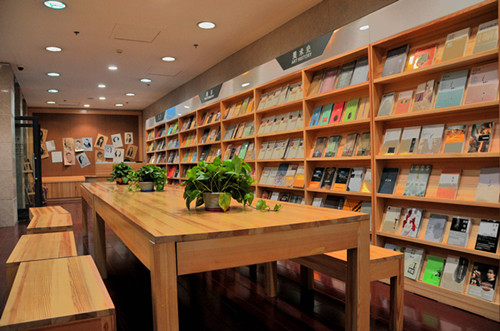 The museum also has training classroom, repair room, gallery, etc., carrying the exhibition display, protection, academic research, art education, art exchange and social service function. Fine arts training center will provide more for wuhan people participation, contact, understand the art of space. Gallery at the same time also has the artist salon, leisure hall, cafe, etc all kinds of service, to the artists and audience to build a sweet and beautiful artistic environment.Wuhan art gallery, library is geared to the needs of the audience, and service to our employees, is an important part of realizing the function of art gallery; As a professional art gallery, provides books is different from the general public reading room, has a professional, unique. Reading room as a public service is an important window, galleries of external image, create the reading atmosphere is very important, so, I had upgraded, library reading room image to create a superior reading environment for readers.